The
Tambian
Group
The Tambian Group is your West Coast professional team for Corporate Furniture Management Services.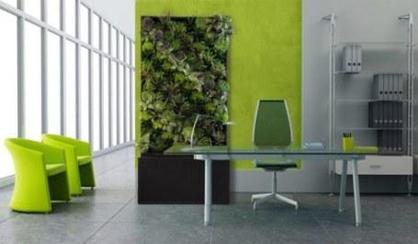 We offer professional, experienced, on-demand project managers who can quickly take on your projects and seamlessly follow them through to completion. Our team is comprised of individuals who each have over (10) years in the business. The team supports local projects, as well as travels to out of market locations nationwide.
We primarily work by accepting subcontracted assignments of full projects, where we can work from our office in Tustin, or embed in your office to support your Sales and Operations teams with the full project management task.
Serving Dealerships, Installation Companies, and Businesses requiring Furniture Support Services. Covering California, Arizona, Oregon, and Nevada. We work with all furniture suppliers; Steelcase, Haworth, Herman Miller Knoll, AIS ,Teknion ,Trendway , Kimball, …
ACCOUNT MANAGEMENT
Ongoing and on-call services for planning and execution of moves, adds, and changes. Develop space plans, install drawings, and test fits. Procure parts as needed, coordinate labor crews, IT teams, and trades. Establish weekly service programs to address furniture moves, adds, changes, and ergo setups. Manage and coordinate work across multiple sites for your company.
PROJECT MANAGEMENT
Full turnkey PM services for contract office furniture from project inception thru completion. Includes on-site construction phases, OAC meetings, spec audits, field verifications, solicitation of labor quotes, coordination of building access, delivery planning, coordination with power, data, and A/V trades, supervision on site throughout install, punch list, and closure.
WALL SYSTEMS PROJECTS
Our PMs have extensive experience personally installing many modular wall systems. First-hand experience with wall systems makes us a top choice to PM wall projects. We superbly manage on-site installations, gather critical dimensions, speak the language of installers, and communicate issues back to you accurately, always with solutions to propose.
MOVE MANAGEMENT
Space planning, design, specification, and audit services available for projects of all kinds. Generation of installation plans, consultation with end users, reconfiguration using existing products, and management of moves, adds, and changes work scopes.
ASSET INVENTORY SERVICES
Our team will inventory your furniture assets that are installed and or stored. Reports will be generated that can be used to reuse the furniture, assess value of the assets, and to promote assets for sale. Our team can track the inbound and outbound deliveries of product in storage.
EXPERT WITNESS SERVICES
We provide expert witness research and testimony with regard to issues of commercial office furniture handling, installation, and furniture suitability for a particular use. We can advise on standard practices of furniture dealerships and installation companies. We also advise businesses who are having trouble getting work completed by furniture vendors.
CONSTRUCTION COORDINATOR
We gather the resources to estimate and plan small to mid-size Tenant Improvement build outs to make your space ready for occupancy. We host meetings, job walks, and conference calls to keep the teams aligned to the project schedule. Manage and distribute project schedules, bid work, coordinate all trades, and manage costs to budget.
RFP BIDDING SERVICES
We assist with identifying and qualifying bidders for your furniture procurement. We work with you to issue the RFP documents and establish the requirements. Our design services may assist with selections and space planning. We are skilled at reviewing quotes from all furniture suppliers and comparing quoted product to ensure the bid is complete and accurate.
"Of all the things I've done, the most vital is

coordinating the talents

of those who work for us and pointing them

towards a certain goal

"
– WALT DISNEY